We also do company bumpers and warning screens.
We also do Intro Variants and Intro Bloopers . 
Welcome!!!
Welcome to the return of the original Adam's CLG Wiki Dream Logos that came out of the dead! As you can see, everything has been ultimately changed so that means no more losing the wiki and no more losing pages!
Now, relax and make a logo you ever dreamed of! Or a logo that you thought up internally! NOTE: Adam's CLG Wiki Dream Logos was originally founded in 2010 (now it's back and you can fix and remedy any page you want :)"
We want you to contribute to this site! Enjoy!
Welcome to the Closing Logo Group's ''CLG Wiki's Dream Logos wiki! Here, you make dream logos that you dream to be real. Ever had a dream or a daydream of a real or fake company's logo that didn't exist? You can sparkle your imagination here! Don't be shy! -The 'CLG' Wiki Team
Latest activity
Notes
To all users: Do not delete or edit other people's work without permission unless it is to contribute to the page.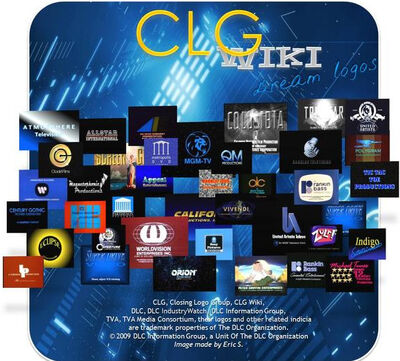 If you mess up any page or spam, you will be temporarily banned.
If it continues on, you will be permanently BANNED!!! We mean it!
● The CLG Wiki Administration Team ●
1999 - The Closing Logo Group - 2016 The ORIGINAL Logo Authority for 17 Glorious Years! The CLG Wiki is a companion site of The Closing Logo Group. All logos described and photographed are exclusive property of their respective owners. The use of these logos to inform puts the copyrighted material on this site under fair use.
Ad blocker interference detected!
Wikia is a free-to-use site that makes money from advertising. We have a modified experience for viewers using ad blockers

Wikia is not accessible if you've made further modifications. Remove the custom ad blocker rule(s) and the page will load as expected.